Osterman-Tolstoy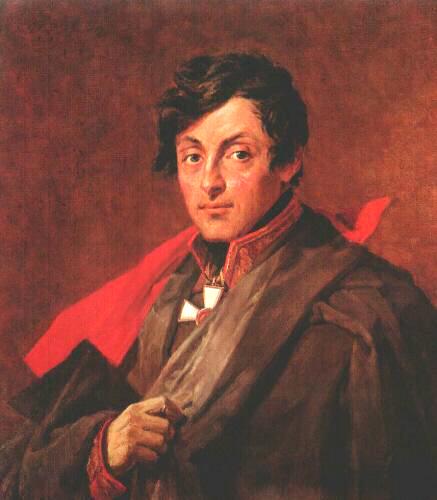 Alexander Ivanovich Osterman-Tolstoy
(1770-1857)
Alexander Ivanovich Tolstoy began his military service in the age of 18 in the Russian-Turkish war of 1788 under the command of Suvorov. He was a volunteer and took part in the battles at Bendery, Izmail, Machin.
In 1796 when he was a Colonel and served in the Bug Chasseur regiment, his relatives, Counts Ostermans gave him their surname and title, and from the next year he became a General and was named Alexander Osterman-Tolstoy.
In the campaign of 1806-1807 he distinguished himself in the battle of the village of Charnova, where he held out for 15 hours against the Napoleonic forces. For the battle at Pultusk he became a bearer of the Order of St.George of III class.
Also he distinguished himself in the battle at Eylau and was rewarded with the golden sword with the inscription "For Courage". In the battle at Guttstadt he was seriously wounded. After his recovering he became the commander of the Life-Guard Preobrazhensky regiment and all the 1-th Guard Division.
In the beginning of the war of 1812 he commanded the 4-th Infantry Corps in the First Army of Barclay de Tolly. He distinguished himself in the battles at Ostravna and Vitebsk where he was the first who joined battle against the French Army and had bravely stood the attacks of the outnumbered French forces.
In the Borodino battle the Corps of Osterman-Tolstoy occupied the most important place between the Raevsky' battery and Bagration fleshes (fortifications). Alexander Osterman-Tolstoy led his troops into attacks by himself many times till he was shell-shocked and taken away from the battlefield.
After Borodino Osterman-Tolstoy took part in all battles in 1812 and the campaigns of 1813 and 1814.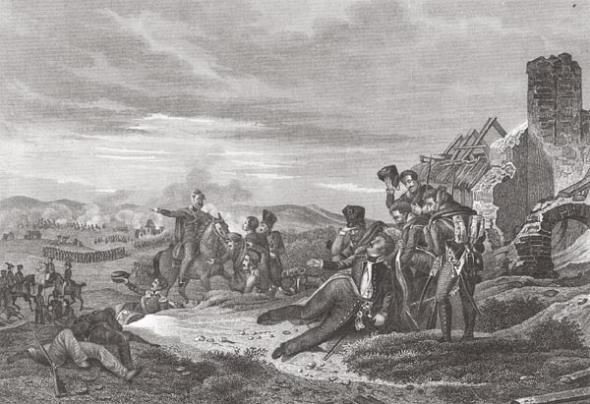 The battle at Bautzen. May (9) 21, 1813
In the battle at Bautzen on May, 9 (21), 1813 he was wounded, but continued to command his troops.
In the battle at Kulm on August,17 he with his Guard regiments defeated the French Corps of Marshal Vandamme. It was a very hard battle, in it Osterman-Tolstoy was serioulsy wounded, his left arm was teared off by a shell.
From 1816 Osterman-Tolstoy commanded the Guard Grenadier Corps; in 1817 in the rank of General of Infantry he retired for reasons of health.
After it he lived for many years in France, Italy, Germany and Switzerland. And he died in Switzerland in the age near 90.
---